Earn Your Advantage With Karate Classes!
Are you looking for a way to build your personal fitness, enhance your focus, and find an awesome community?
Look no further than our Teen & Adult Karate classes at 603 Karate. By engaging with traditional Uechi Ryu Karate training, you'll discover an incredible path forward: gain self-confidence, build discipline, cultivate a better and healthier you, and gain access to a supportive community and inspiring mentors while you're at it! We're offering students of any experience level from across Tilton-Northfield, Concord, and beyond the chance to take on the fundamentals of karate, learn self-defense, and find your tribe!
Just fill out the short form on your screen for more info!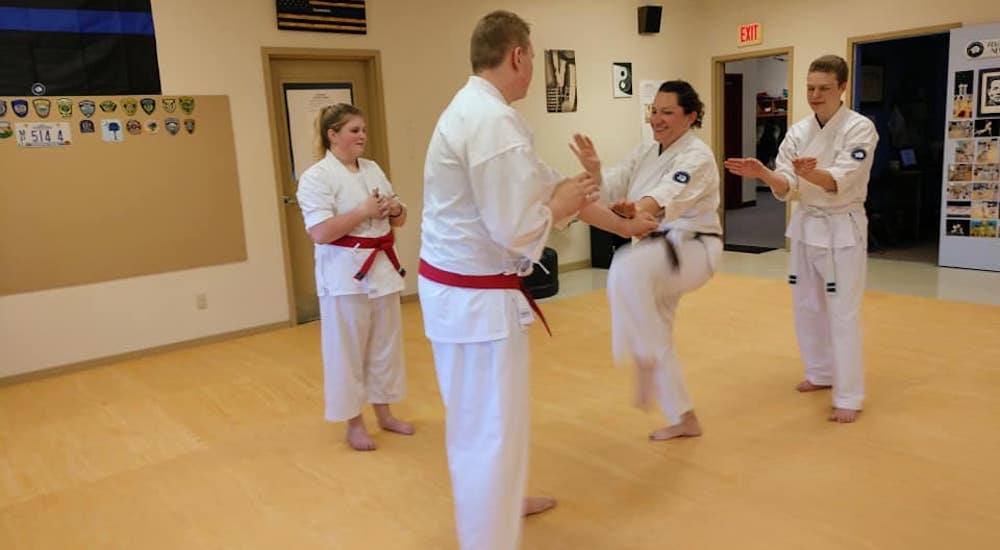 Why Are Karate Classes Right For You?
Traditional Uechi Ryu Karate is renowned for its focus on mental and spiritual betterment, and it offers a dynamic, high-energy workout as well! No matter whether your personal goal is to build a healthier lifestyle, lose weight, gain confidence in yourself, learn self-defense, or discover a like-minded community, 603 Karate has what you need. Our Teen & Adult Karate classes offer a diverse range of training options and our experienced instructor is happy to curate your journey, offering you advice and one-on-one coaching, to make sure you get the most out of every visit.
We teach traditional martial arts for the modern world, with your goals in mind. We want to help you build skills that will transfer over into your home life, your professional life, and more, so that you can create a happy and harmonious lifestyle.
Join Us in Tilton-Northfield and take on:
Engaging exercises that will burn calories & build confidence
Hands-on instruction from world-class mentors
Support from our awesome community to motivate you to succeed
Real-world self-defense training for any situation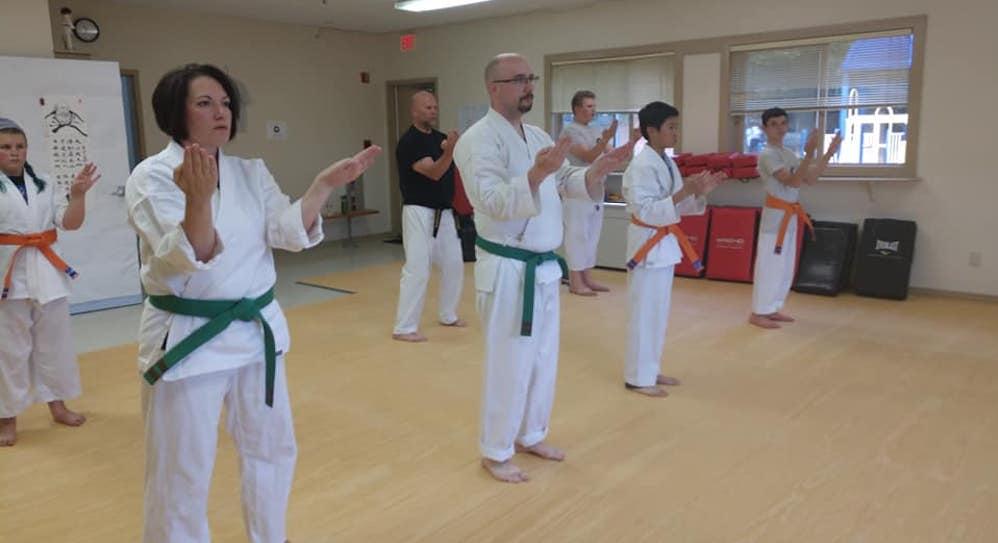 Get Started With Teen & Adult Karate Classes Today!
Our instructor at 603 Karate is here to help you dream big and achieve bigger. We believe that you can earn your advantage in the world through traditional karate training, and we're here to guide you to success! From Concord to Franklin and all across Tilton-Northfield, we're helping our members live happier, healthier lives.
Fill out the short form on your screen to learn more!